Skip to Content
Top Home Upgrades That Payoff at Resale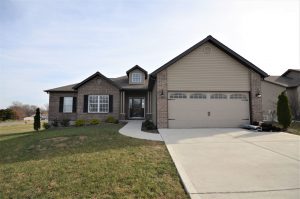 In today's blog post, we are going to tell you about the top home upgrades that pay off at resale, those being upgrades that appeal more to buyers at resale time. When it's time to sell your home, you may start considering upgrades, but what kind of upgrades help your home sell faster and have the best return on investment at resale? For the best return on investment, consider these upgrades when thinking about the top home upgrades that pay off at resale.
Curb Appeal
The significance of curb appeal cannot be overstated. The front of your house is the first thing homeowners will see. As they say, you don't get a second chance to make a first impression. In fact, buyers make their decisions within eight seconds. After that, they are in love or honoring the appointment. The saying "never judge a book by its cover" often does not work with homes. Spruce up the front yard to improve that first impression and welcoming feeling for potential buyers! Planting, which returns year after year, is a major investment, such as planting trees. Not only are they attractive to watch grow, but they also help with shading and keeping the house cool during the summer months, as well as preventing erosion and filtering groundwater pollution. Please don't forget the front door, too. The total entrance fee is 90.7%.
Top Home Upgrades
Another key to improving your home is your garage. We at Cannon Builders can give you the upgraded garage tour to help try and make your garage look beautiful, and it is standard on our craftsman-style homes. It has everything to make it more appealing to buyers.
Kitchen
You've most likely heard the saying, "kitchens sell houses." More than any other room in a home, the kitchen is thought to be the central gathering place, the heart and soul of the building. However, remodeling a kitchen can be a big project to take on, which is why potential homebuyers appreciate it when you've already done the work for them. Beautifying how things look in the kitchen is always good, but it is the structural elements that you need to focus on the most. You can always change the paint color or anything else afterward, but the most appealing things are the cabinets. Here at Cannon Builders, we have a variety of cabinets and tons of colors to choose from.
Bathroom
Another aspect of any home, which can be considered equally as important as the kitchen, is the bathroom. It gives a great impression on the whole house, which definitely gives you a great payoff at the resale time if you put some money in it. You can add a separate tub shower, a large tile shower, a large marble shower, and a whole lot of things that people are looking for when they are purchasing homes.
Deck
A deck is also a good thing to look into, because who doesn't want a good view when you are looking outside and at the house itself? We prefer a covered deck because it gives an extension to your house on the outside, giving you more space for anything you desire. We encourage our buyers to think about a covered deck. If it is within your budget, you should go for it.
Conclusion
It is important to consider all of these things which we have covered as they really play an important role to get most of your investment back. Cannon builders will help you return most of your investment; we are always there for you.
Cannon Builders has built our company's success on hard work, vision, and determination. Contact us to get you started
Follow us: