Skip to Content
Giving Back in the Buddy Bags Program
Cannon Builders has been successful over the last 50 years, even during the hard times in the real estate market. We take pride in our high level of service and home quality. It has been a pleasure serving home buyers in Warren County and Lincoln County, MO. The Buddy Bags program is a chance for our company to give back to the people we have housed over the years. This program is an important resource for children and families who need a helping hand with nourishment over the weekend. We believe in supporting the residents who fill up our schools and neighborhoods to ensure they don't go hungry. Donations in the form of cash or non-perishable food items may be dropped off at 193 N. Lincoln Drive Troy, MO. 63379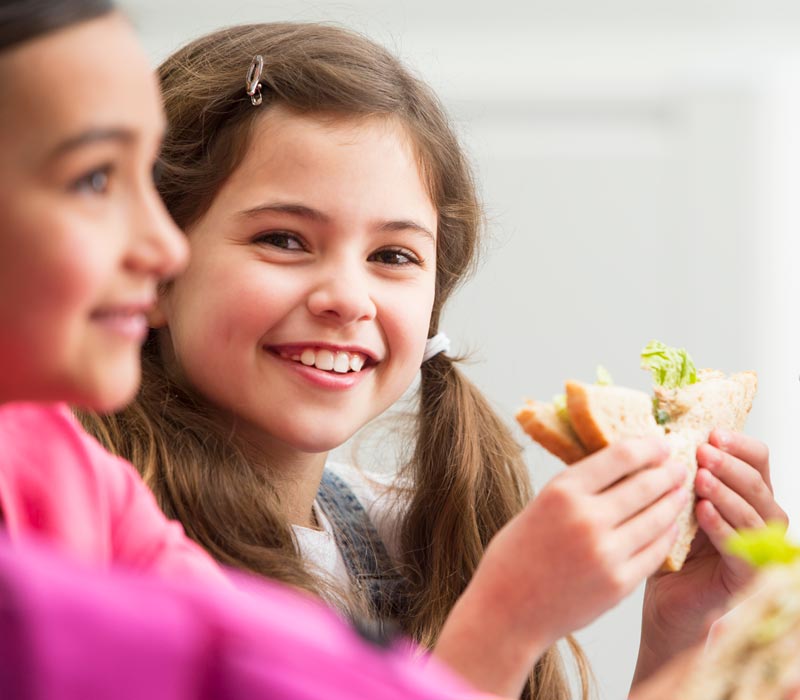 What Is the Buddy Bags Program?
Buddy Bags was started in 2011 in the Lincoln County R-III school district to provide food for students and their families. Some local families need a little help keeping everyone in their household fed on the weekends. In this program, each bag provides each participating child enough food to cover two breakfasts, two lunches, and two snacks during the weekend. The food list for Buddy Bags includes cereal bars, fruit snacks, pudding cups, single-serving cereal, soup, tuna, and many other items to fill children's stomachs. The program accepts food and cash donations to support its mission to feed kids. Each child is given a bag every Thursday to help feed them.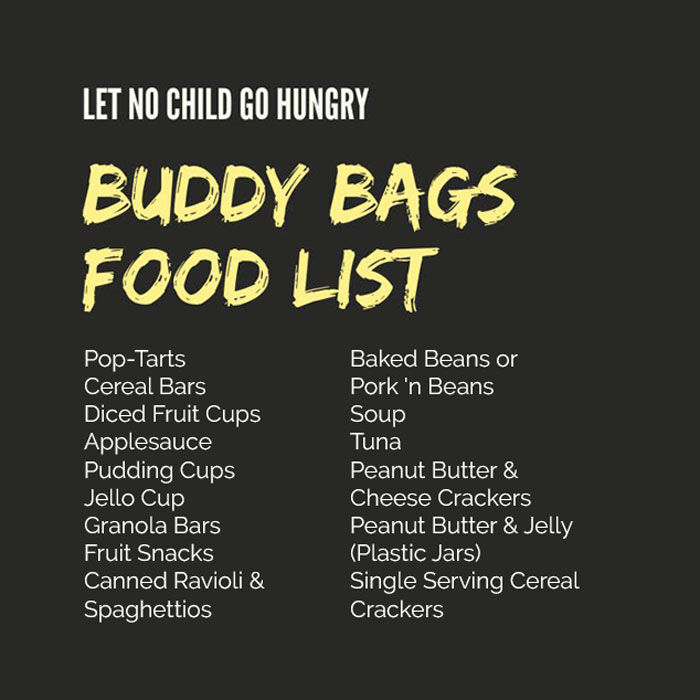 Taking Donations to Help Feed Children
The Buddy Bags program is now feeding over 400 children every week. Along with donations from Operation Food Source and Wal-Mart, food and cash donations from the community keep this program going as they keep growing the number of families they serve. Buddy Bags will continue as long as funds allow, so collecting resources is an integral part of running the program. You can find all the requested items at your local grocery store and drop them off at Lincoln Elementary School or at Cannon Builders main office at 193 N. Lincoln Drive Troy, MO. 63379. The list includes many non-perishable foods the program can store and distribute. There is no reason why the children in our area should go hungry during the weekends with a community to support them.
Find Out How You Can Help
If you have any questions about the Buddy Bags program or Cannon Builders' involvement, you can contact us to learn more. We encourage local residents to participate in supporting such an important program. Keeping our children fed is an essential part of taking care of our communities. Follow Buddy Bags and donate directly to them from their Facebook page.
Schedule an Information Session