Skip to Content
How Does the Pandemic Affect Your Decision To Buy New Construction
How Does the Pandemic Affect Your Decision to Buy New Construction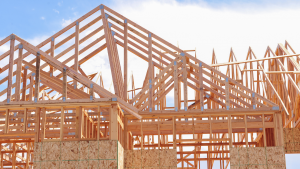 Pandemic and Construction Industry
The decision to buy new construction during the COVID-19 pandemic has had an effect on the construction industry, which is critical to economic cycles. At the top, however, construction has a lot of potentials to revitalize sustainability, due to its ability to create jobs; moreover, recovery measures can support the transformation of the industry into a computerized system.
Shortage of Construction Materials in Pandemic Can Affect Your Decision To Buy New Construction
The majority of contractors (71%) said they were facing a shortage of one item. This is up 17 points from 54% in Q3. The most frequent reported shortage of wood/lumber, which has seen high demand from housing developments during the epidemic.
Currently, 31% of commercial construction contractors report a shortage of timber.  An increase of 20 points from 11% in the last quarter. Of those contractors facing shortages, 89% say they have a moderate to high impact on their business. Up from 75% saying so in the previous quarter.
Despite growing concerns over a lack of resources, Index points overall this quarter rose slightly to 60. This is up 3 points from the previous quarter.
All three key Index indicators have risen:
Contractors' confidence in new business opportunities next year has increased by one point to 57
Expectations for money have increased by four points to 52
Backlogs have increased by two points to 70. Far below 74 points in the first quarter of 2020 before the epidemic.
Prices of building materials such as glass, drywall, and roofing also are up. Costs and supply-chain disruptions will slow the growth of residential construction this year. You will see a strong buyer demand, partly due to low mortgage rates, is keeping builder confidence high.
Affect on the Decision to Buy New Construction
As we know the pandemic has affected every single industry in the world which includes the construction industry. This also has put some change in the thinking of people. It has made it a little hard to decide whether they should buy new construction or not. At the end of the day, we all know that the virus is not leaving soon so you should be patient.
While the Covid-19 pandemic has wrought havoc on many industries, the construction industry has so far emerged relatively unscathed. But the impact of the shock to the wider economy, the withdrawal of government support, and longstanding and unresolved industry issues will mean the sector is likely to face challenges over the longer term
COVID-19's effects on supply, demand, and industry dynamics.
Beyond the short-term impact of an economic downturn on construction demand, the crisis is also expected to hit long-term supply and demand, resulting in lasting shifts in investment patterns. Although a high level of economic uncertainty persists, research from the McKinsey Global Institute suggests that economic activity could be back on track by early 2021—if the virus is contained within the next few months and the right economic policies are enacted.
However, longer-term lockdowns or other severe restrictions, even intermittent ones, could result in a severe and sustained economic downturn, with economic activity returning to 2019 levels by 2023 at the earliest.
Patience and Trust of Clients upon Cannon Builders
The good thing about Cannon Builder's our clients understand the situation and they are really patient. It is definitely a sign of their trust in Cannon builders which makes us stronger in this situation to serve our clients
So, in end, you should stay in contact with your vendors and stay in contact with your sellers, as we can work together with patience.
Call Cannon Builders Dream Team to get you building:
Holli Seidel 636-462-4619
Shelly Willis 636-462-1554